From the starting point at the Watersportbaan you can make a round trip of 6.5 km.
If you want to see all the canals in the city center, the total distance will be about 12 km. In Gent there are several places where you can go to te side.
No kayak rentals.
Starting point at the Watersportbaan:
Starting point at the Watersportbaan. Exit the A10 (E40) Brussels-Oostende at exit 13 Drongen just after the petrol station. Follow the N466 in the direction Gent. Keep going straight on and turn right after you crossed a bridge. At the Watersportbaan turn right again to drive along the south side. At the bridge there is a large floating pier at the rowing club. There is free access. Parking is for members only, but you can park just across the bridge.
From the starting point you go south. Just after the first bend you have to carry the kayak to the Leie. Turn left on the Leie and you go straight on towards the city center. After a few bends to the right you come at a weir with locks. The sides are too high to get out. So you can't carry the kayak passed the locks. The Lieve is a nice canal, but also a dead end. Just south of the center you can go east on the Ketelkanaal. Then there is a bridge to the north, but this is only a short canal. You can follow the canal to the right and go south. Outside Gent you can turn right and get back on the Leie, but this is a large distance and this detour is not very interesting. So better is to return after some distance, turn left on the Leie and the turn right again at the boat rental Minerva. This canal bends to the north and after some distance you can turn left and return to the Watersportbaan.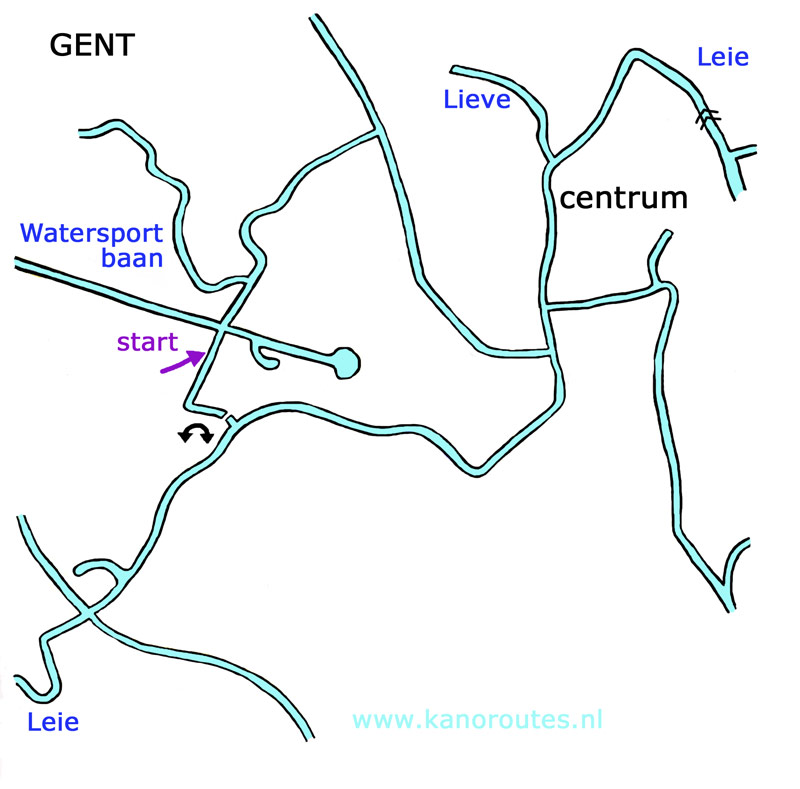 GPS Watersportbaan: Lat. 51.0479 Lon 3.6950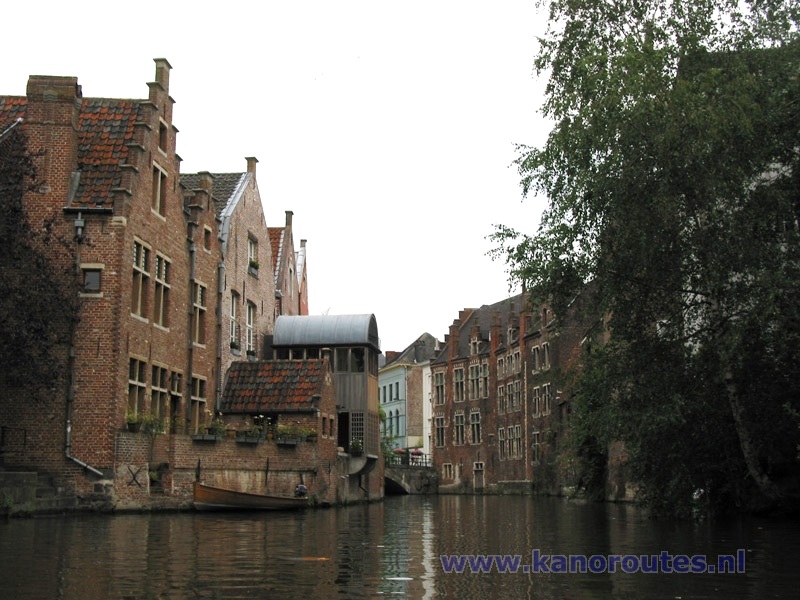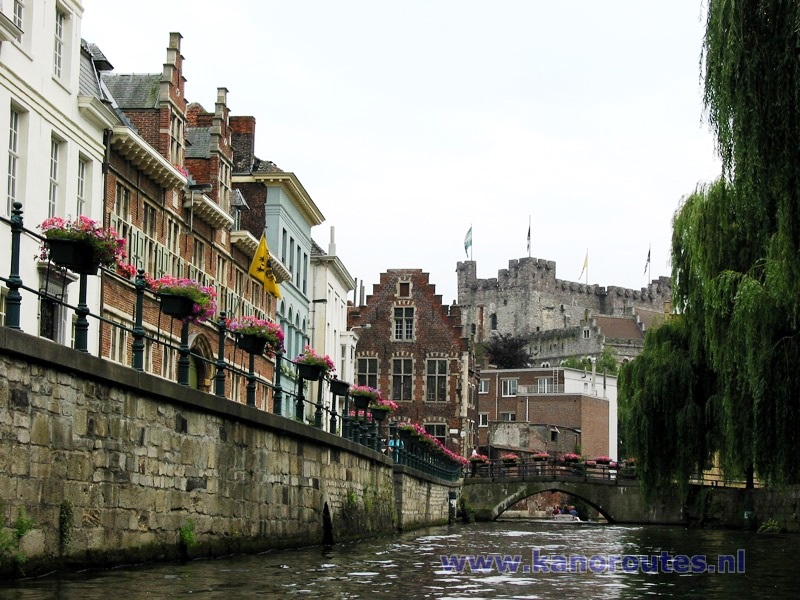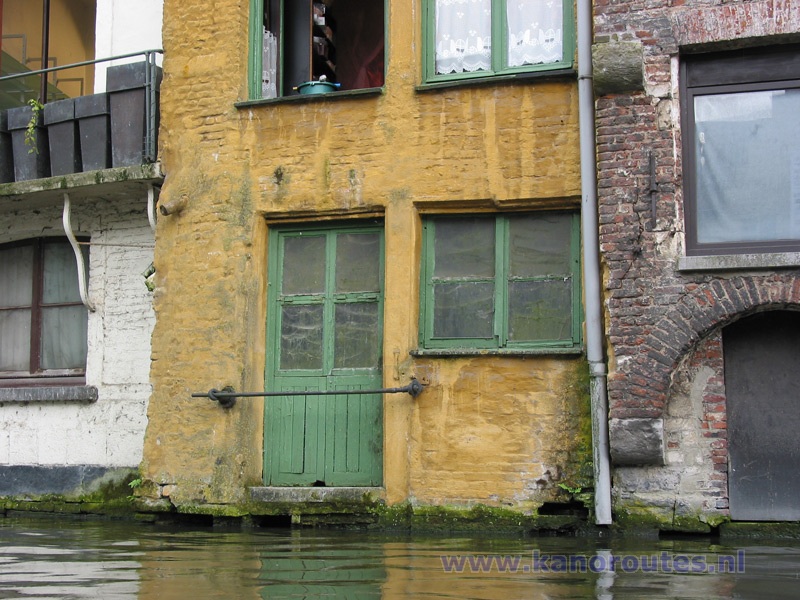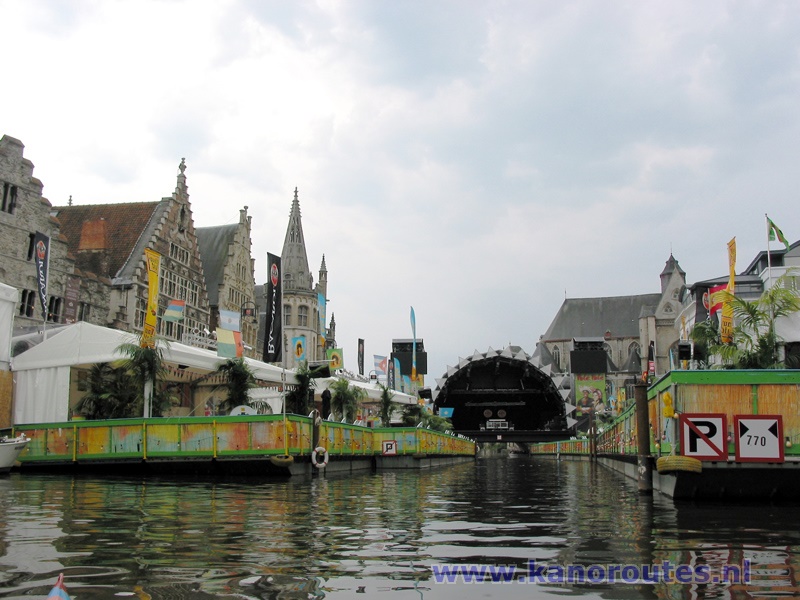 Stages at the annual party week Gentse Feestweek.