Round trip of 15 km passed the Keukenhof.
Eventually you can make a longer trip. No portages.
No kayak rentals in Lisse.
A little further you can rent kayaks at
Dieper Zicht
, Julianalaan 44, 2159 LC Kaag.
Starting point in Lisse:
Starting point is in the center of Lisse along the Haarlemmer Ringvaart. The area of KV Lisse on Sportlaan 1a is not accessible. On the other side of the sports hall there is a dead end road with a small bridge that gives access to the dike and the kayak pier of the kayak club.
From here you can make a round trip of 15 km passing the Keukenhof or you can use the map to make a bigger trip. From the starting point you go to the left and take the first canal to the left. You go straight on passing the Keukenhof. Follow the bends and you go under a railroad bridge. Then turn left at the T-junction. Follow the straight canal for 3,5 km. Then you turn left under the railroad bridge on the Mallegat. At the next T-junction you turn left on the Ringsloot. There are many bends and you pass through Lisse. Then at the next T-junction you're back on the Haarlemmer Ringvaart and you turn left towards the starting point.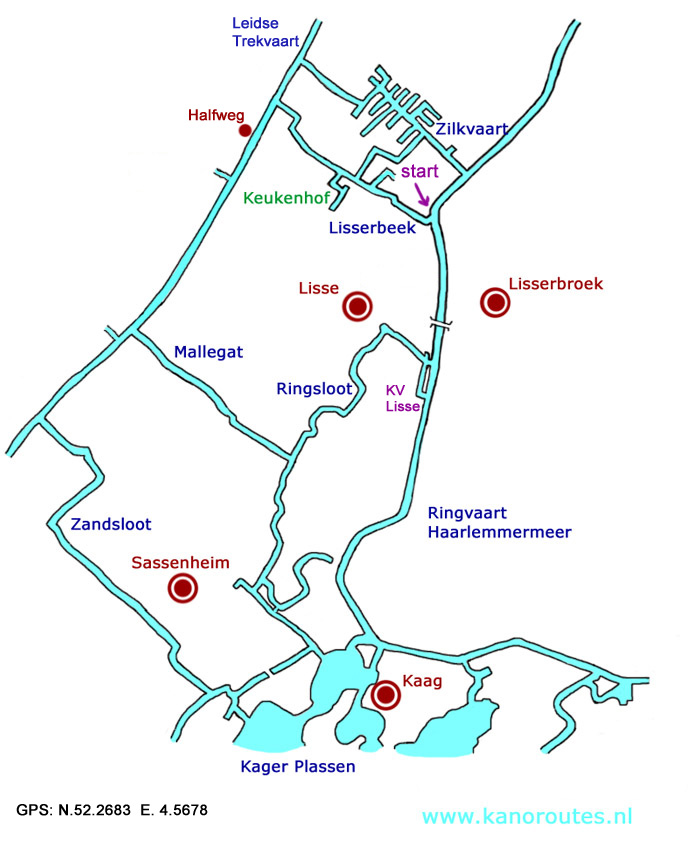 GPS: Lat. 52.2617 Lon. 4.5687.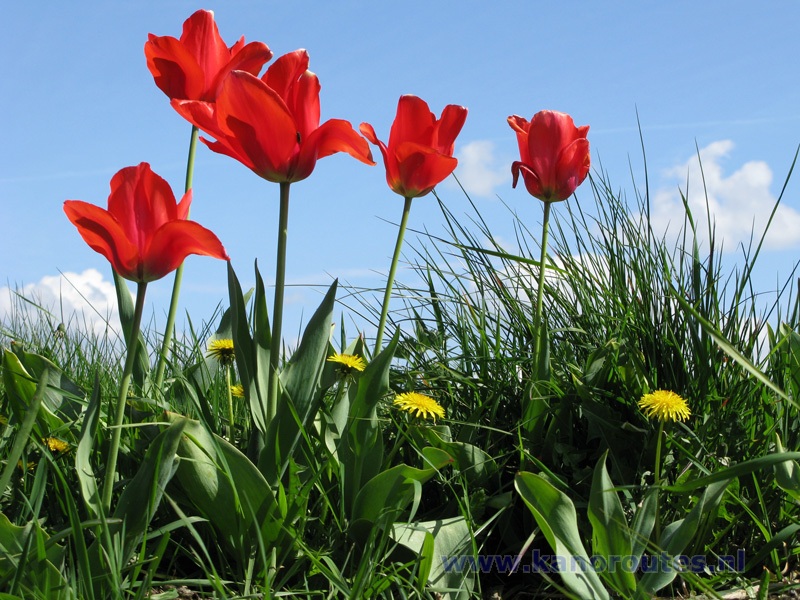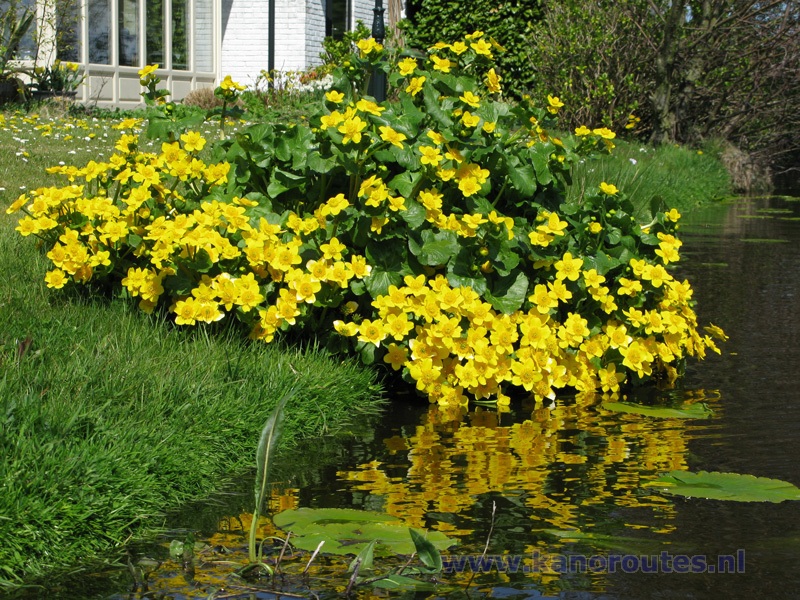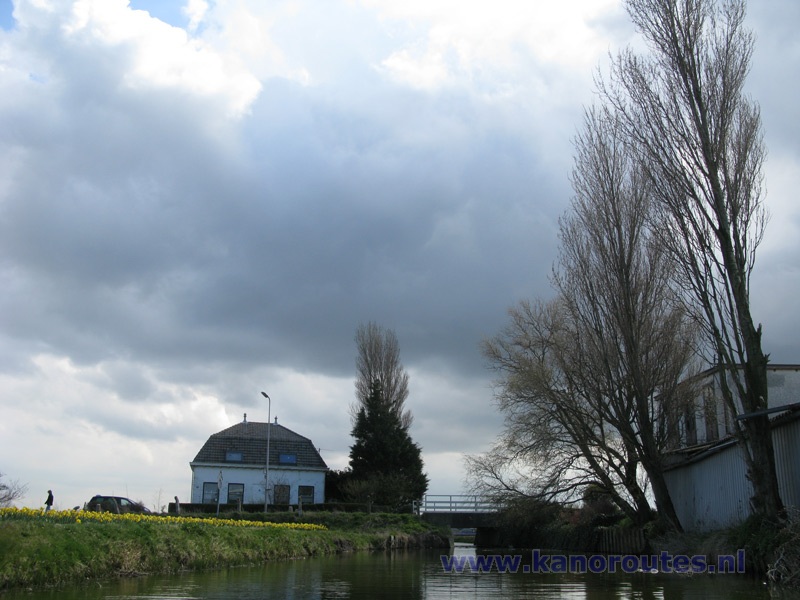 Mallegat.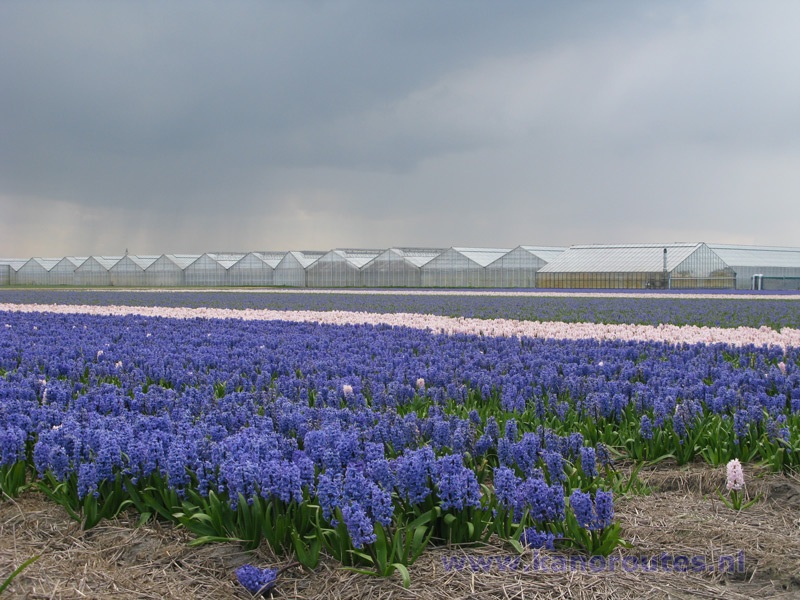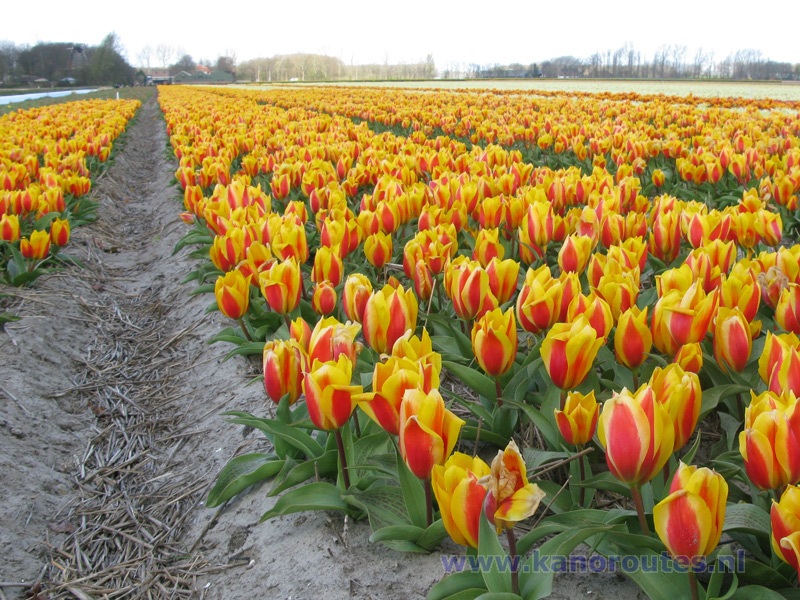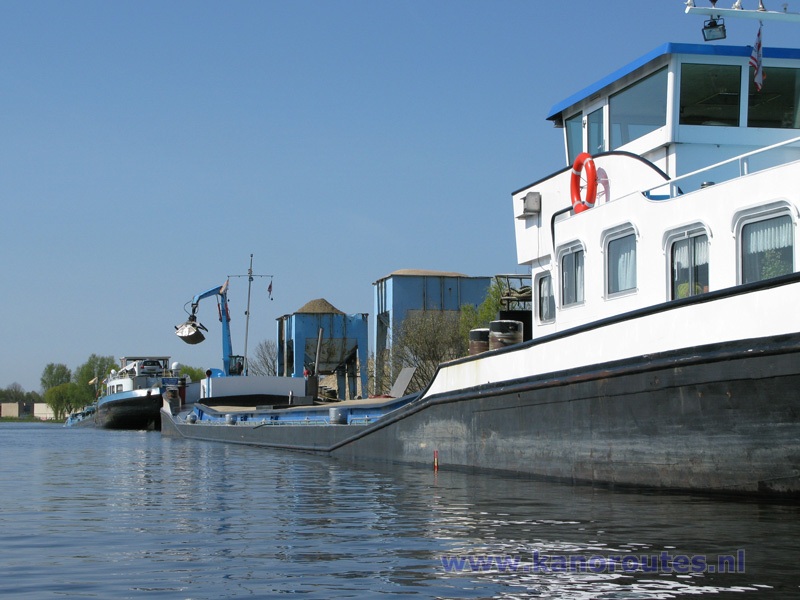 Along the Ringvaart Haarlemmermeer.