A short trip on the Zaan from Wormer to the Zaanse Schans and back 8 km.
With some efford you can portage at the former locks Bartelssluis and make a round trip.
Starting point Wormer:
At the locks and liftbridge between the Wormer and the Zaan, or a little further at Arjan Bloem. To get there you take the road N246 between Wormerveer and Alkmaar. Exit at Wormer. At the bridge across the Zaan you exit towards Oost-Knollendam. At the Zaan turn right and follow the narrow road towards the liftbridge at the locks.
From the starting point you turn left and pass the factory of Meneba. After the bridge you get a nice view of some old factories and warehouses. Further on you pass the traditional green wooden houses of Zaandam. Then you see on the left the windmills of the Zaanse Schans. Mooring is not allowed on the museum area.
The locks Bartelsluis are no longer in use. If you want you can make a round trip here. With some difficulty you can get to the side. There are stones with wire-netting over it. On the other side it is easier to get back to the water. Behind the house are nice low sides. Follow the canal to the left and then turn right. The canal goes behind the houses of Wormer. Then you see a canal to the right which is blocked by a very low bridge. You'll have to make a small detour here. Take the next canal to the right and then turn right again until you return at the canal that follows the dike of the polder Enge Wormer. After a bridge you turn left. Then take the first canal to the right. There are many side-canals to the left towards the village, but they are all dead ends. When you are near the windmill De Koker ou turn left. The canal is marked with a pole with a blue top. You go under a bridge to the polder on the north side of the polder. When you come at wide canal you turn left. Across the lake De Poel you'll find the starting point.
GPS: Lat 52.5032, Lon 4.7949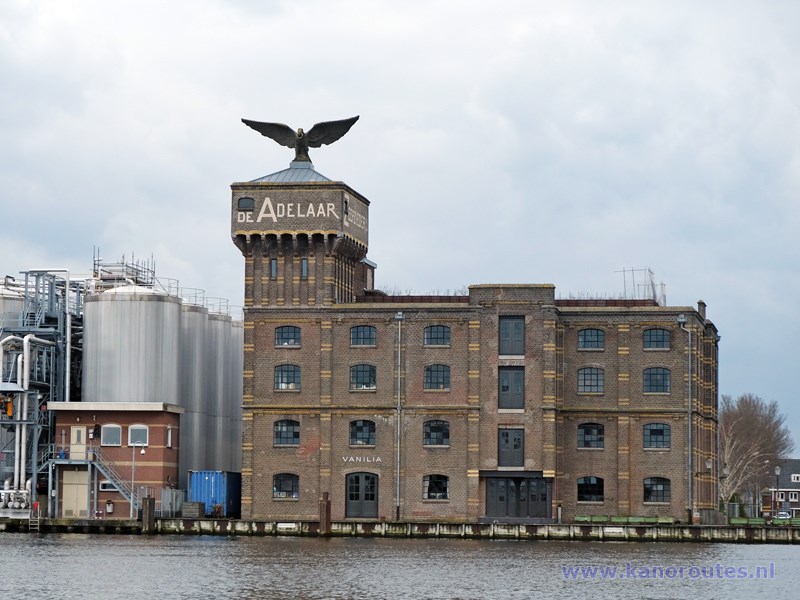 The former soap mill De Adelaar. It now houses the main office of Vanilia fashion.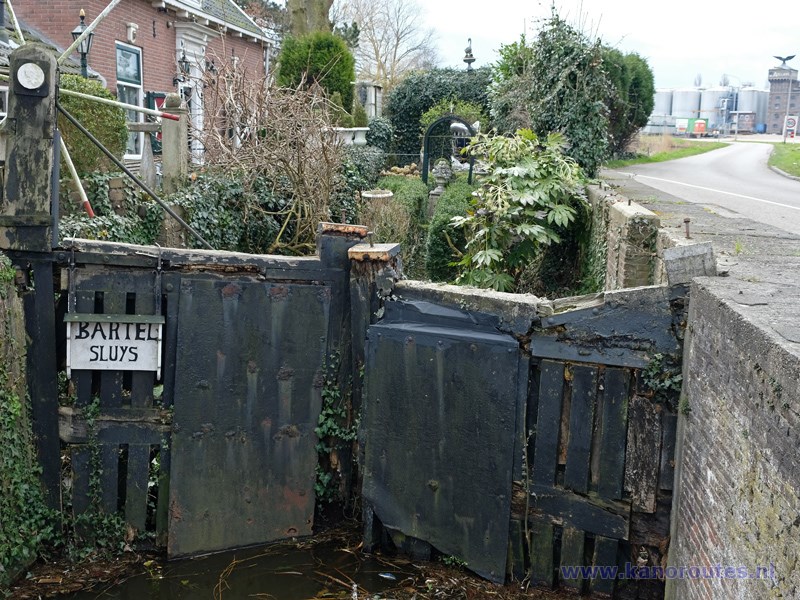 The former locks Bartelsluis are at risk of collapse. Portage is difficult, there are no piers.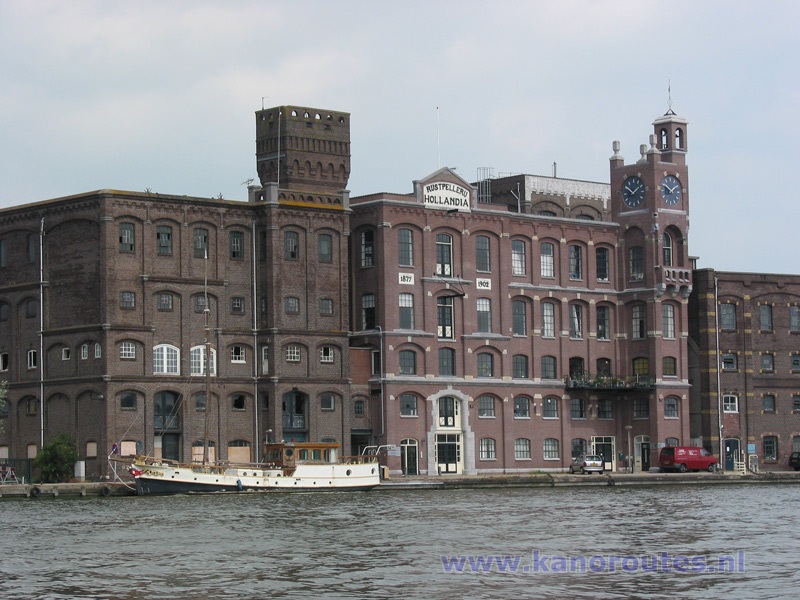 Rice factory Hollandia.
Zaandijk.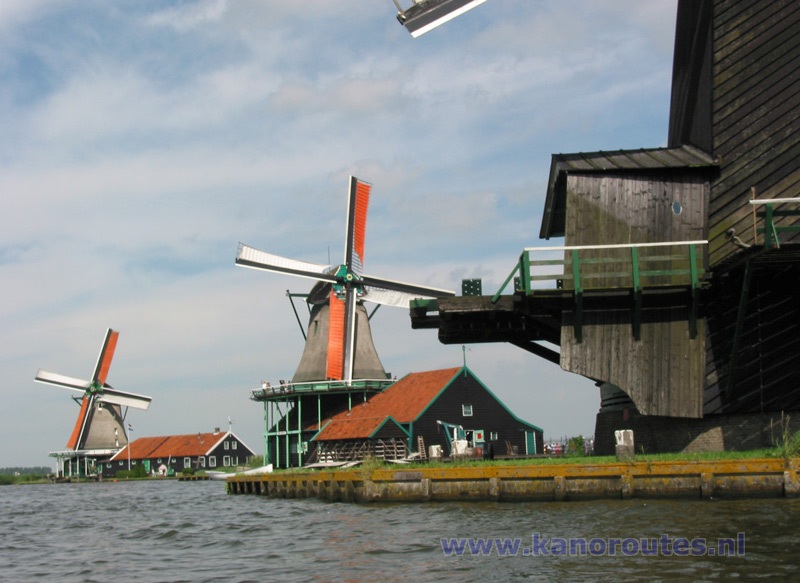 Zaanse Schans.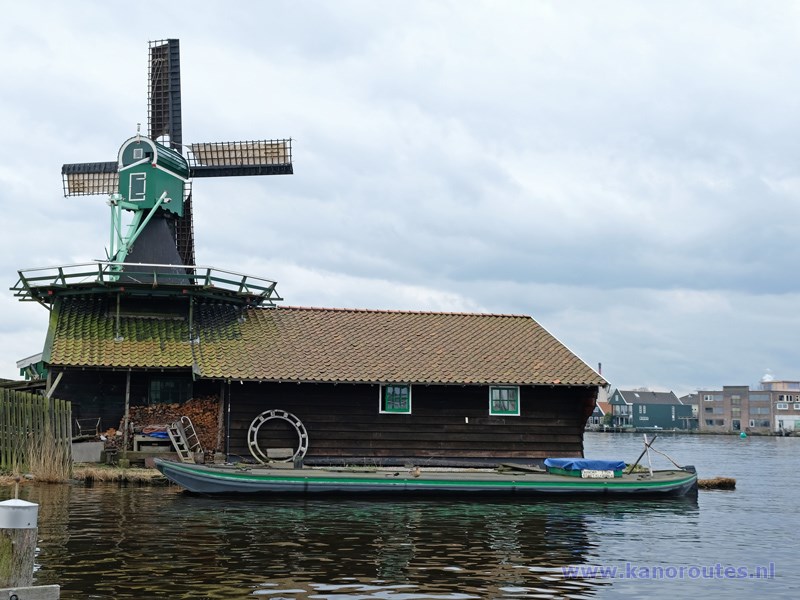 Zaanse Schans.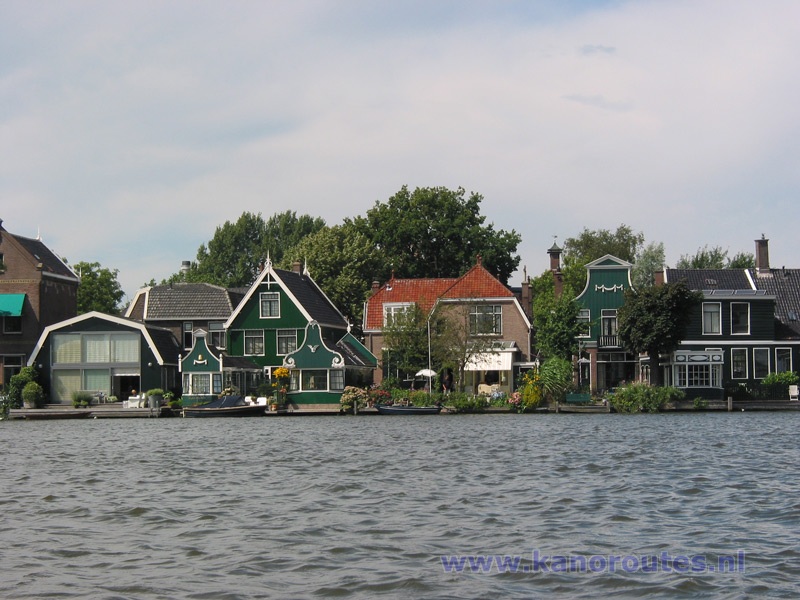 Zaandijk.