Routes:
In Groningen kayak-facilities all over the province are very good. There are many signs directing to the next village and there are many kayak-piers, often with picnic-tables nearby. The altitude of Groningen is in a way shaped like a bowl. The more you go to the north, the higher the land is. As the canals all have the same water-level, the sides in the north are higher. Groningen is thinly populated and it mainly consists of farmland. It is known for the stately landscapes, the silence, the birdlife and old houses in the villages.
1. Molenrij - Mensingeweer - Schouwerzijl - Warfhuizen - Leens - Molenrij (24 km).
Starting point Molenrij
I chose Molenrij as starting-point of my first canoe-trip in the province Groningen. It is situated in the north. Take the N361 (Groningen - Dokkum) and exit at the sign Kloosterburen. Molenrij is next to Kloosterburen. At the main road in the village there is a sign directing to De Horizon. There is a small harbor with a public kayak-pier and parking space. The narrow road ends at De Horizon where you can rent kayaks. There is a small camping-ground.
From Molenrij turn left twice and follow the main canal towards Wehe-Den Hoorn. Continue 1 mile and turn left just before a bridge in the direction Mensingeweer. At the end of the canal you can turn left to the nearby Winsum, but I turned right towards Schouwerzijl. Just before this canal comes to the Reitdiep. I took a brake at the kayak-pier at the locks. At the Reitdiep you turn right and after a short distance you turn right again. Now you pass the village Schouwerzijl. Continue and take the first canal left towards Warfhuizen. At the end of the canal turn right. When you come to a field with large poplars along the canal, you have completed the circle. Here you turn left towards Molenrij.
---
---
2. Winsum - Mensingeweer - Baflo - Onderdendam - Winsum (21 km).
Starting point Winsum:
A good starting point is at the kayak rentals Marenland in Winsum. There is a railway-station in Winsum so you can easily reach it by train from Groningen
You start going to the west and then turn right towards Meningeweer. Passed Mensingeweer you turn right again, and then you go straight on passed Baflo until you come at the T-junction in Onderdendijk. Here you turn right and paddle 4 km. back to the starting point. In Onderdendijk there is a good kayak pier at the bridge. You can use this as an alternative starting point.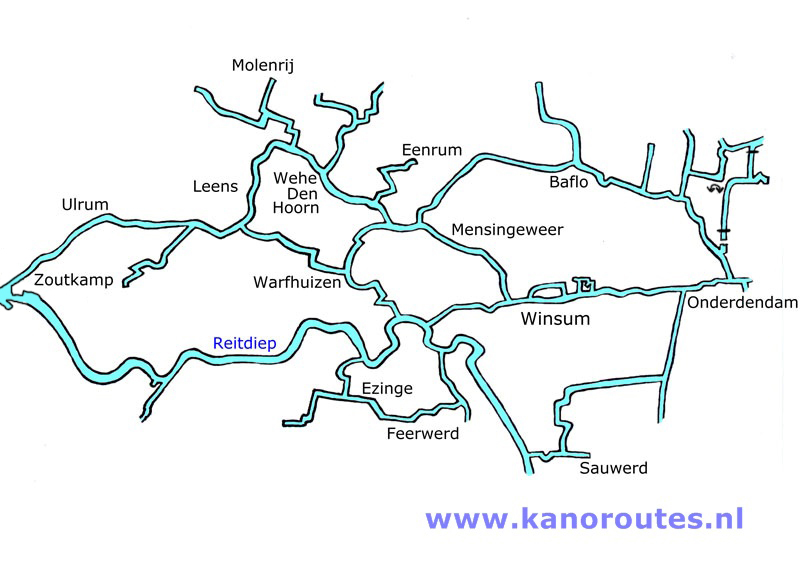 GPS Molenrij: Horizon: Lat. 53.3868, Lon. 6.4042.
GPS Winsum: Marenland: Lat. 53.3314, Lon. 6.5101.
GPS Onderdendam: Lat. 53.3352, Lon. 6.5872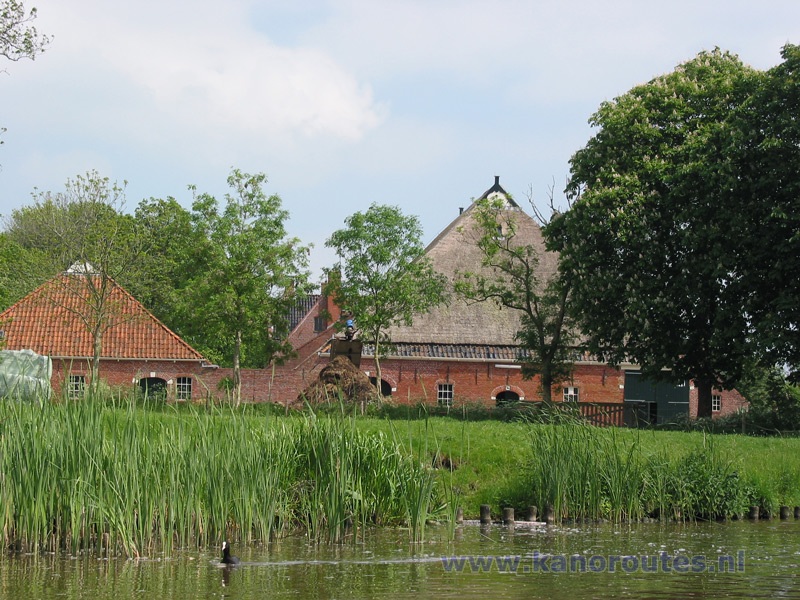 Between Winsum and Mensingeweer.
Mensingeweer.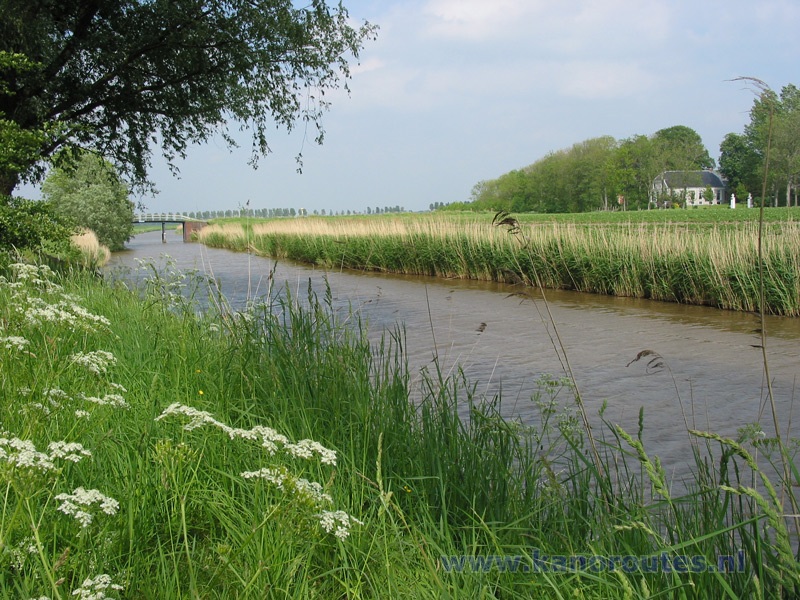 Canal Mensingeweer-Baflo.
Rasquerdermaa near Baflo.
Just north of Onderdendam.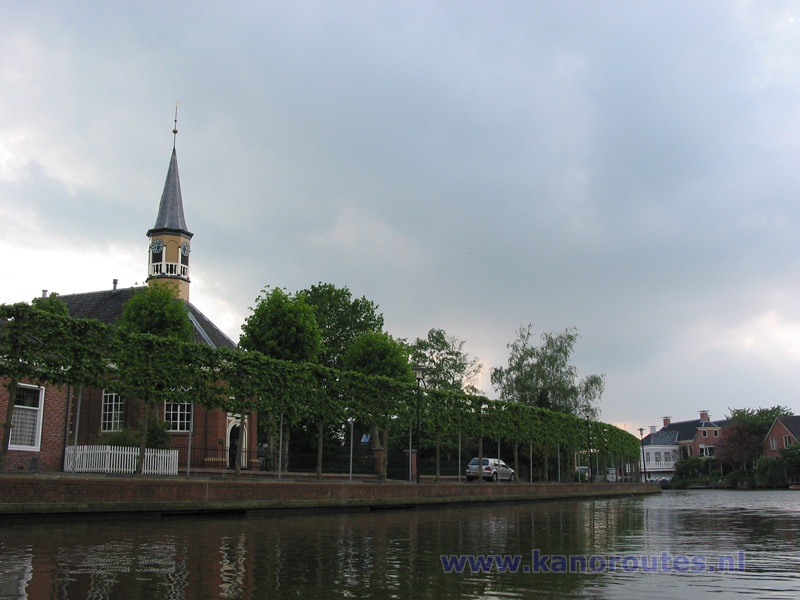 Onderdendam.
Onderdendam.